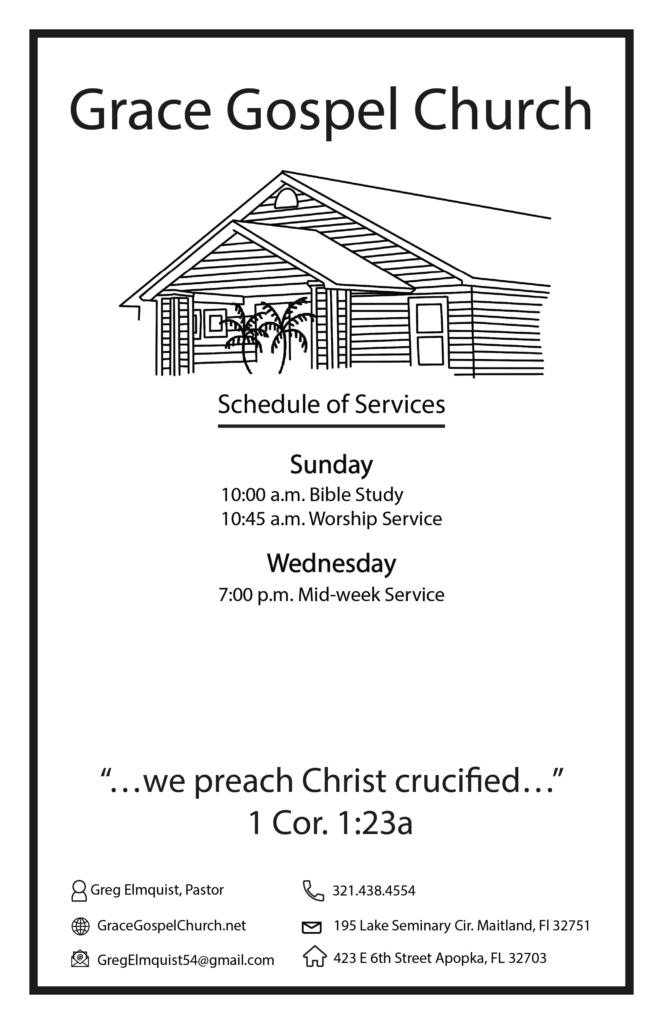 May 15, 2022
True Repentance
If someone offers you an apology for an offense, it is natural to evaluate the sincerity of that apology based on at least three criteria; words, demeanor, and demands.  If the words of that apology begin with "if", or end with "but", you know it is not sincere.  If the demeanor of the person apologizing is flippant, or if they imply an obligation for you to forgive them, you will know they are not sincere.  That is why we call it, "begging one's forgiveness". 
So it is with God-given repentance. True repentance owns full responsibility for the offense.  No "ifs", "ands", or "buts" about it. True heartfelt repentance cannot be expressed in a rote "sinner's prayer". True repentance has no claim on forgiveness. Forgiveness is completely up to the mercy of God. If He forgives, it will be for Christ' sake.  May the Lord do a work of grace in our hearts giving us a true spirit of repentance.                                           ~GE
_______________________________________________________________________________
And Now Why Tarriest Thou? Arise and Be Baptized!
There are people in our assemblies who have heard the gospel of Christ with the heart. They believe Him, they love Him, and they truly rest in Him as Lord and Redeemer; but they have not confessed Christ in believer's baptism. The question is asked, "Why tarriest thou?" I believe I can answer for them.
They are troubled by the presence and strength of indwelling sin; "In my flesh dwelleth no good thing."
They are shocked by the weakness of their faith.
They fear that they will fail and dishonor the Lord and embarrass the church.
They are waiting for greater assurance and more grace.
They are by nature very timid and shun public demonstrations.
But no such reasons are valid; for in baptism we are not confessing our holiness, but His; not our strength, but His; not our life, but His! "We are dead and our life is hid with Christ in God" (Col. 3:3).                                                                                ~Henry Mahan
Blessings or A Curse?
     How often have we heard someone talk about being blessed of the Lord? Or some false preacher says, "God has a blessing for you today!"
     Most generally, when people consider their blessings, they start counting temporal things; their money, health, size of their house, a prosperous business or job, etc. But the scriptures say, "We look not at the things which are seen, but at things which are not seen: for the things which are seen are temporal; but the things which are not seen are eternal" (1 Cor.4: 18). The scriptures also speak of spiritual blessings in Christ (Eph.1:3).
     Let us weigh some of our ideas about God's blessings in light of His Word. If being prosperous is evidence of God's blessings, then is being poor evidence of God's disfavor?  If having health is proof of God's blessings, then does it mean that being sick is a curse from God?  If the only way we can count our blessings is by looking at temporal things, then we really haven't been blessed at all, for God has given us all spiritual blessings in Christ!
     He has given us redemption from our sins, regeneration by the Spirit, peace with Himself by reconciling us to Himself by the cross; in short He has made Christ unto all believers, wisdom, righteousness, sanctification and redemption.
     Anything you possess, hope to possess or can put your hand on or your physical eye can see is going to perish with the using, but Christ is the same today, yesterday and forever!  If there is something in your life that you call a blessing and it keeps you from the worship of Christ and the hearing of the gospel, then you are sadly mistaken.  Our Lord said, "Where your treasure is, there will your heart be also" (Mt. 7:19-21).
     Where is your treasure?  In the bank, in your job, in your children?  If these things are your blessings, they are all fading away; only Christ abideth forever. Do you have your heart set on HIM?                                                                       ~Donnie Bell
CALL TO WORSHIP
When this passing world is done
When has sunk yon radiant sun
When I stand with Christ on high
Looking o'er life's history
Then, Lord, shall I fully know
Not 'til then, how much I owe.
When I hear the wicked call
On the rocks and hills to fall
When I see them start and shrink
On the fiery deluge brink
Then Lord, shall I fully know
Not 'til then, how much I owe.
When I stand before Thy Throne
Dressed in beauty not my own
When I see Thee as Thou art
Love Thee with un-sinning heart
Then, Lord, shall I fully know
Not 'til then, how much I owe.
Chosen not for good in me
Wakened up from wrath to flee
Hidden in the Savior's side
By His Spirit sanctified
Teach me, Lord, on earth to show
By Thy love, how much I owe.  
(Tune: "For the Beauty of the Earth" p. 54)
Nursery
This Week 10:00 Ruth            10:45 Irene & Kenzy
Next Week 10:00 Emily M.   10:45 Olivia & Mary Wiginton
Clean-Up Schedule
Week of May 15th     Chris & Ruth
                                    Grace, Rachel
                                    Logan & Emily
Week of May 22nd    Tim Murray Family
                                    Christian & Emilee
Birthdays
May 16 Gina Belleza              May 17 Brian Olson
May 20 Ed Emrick