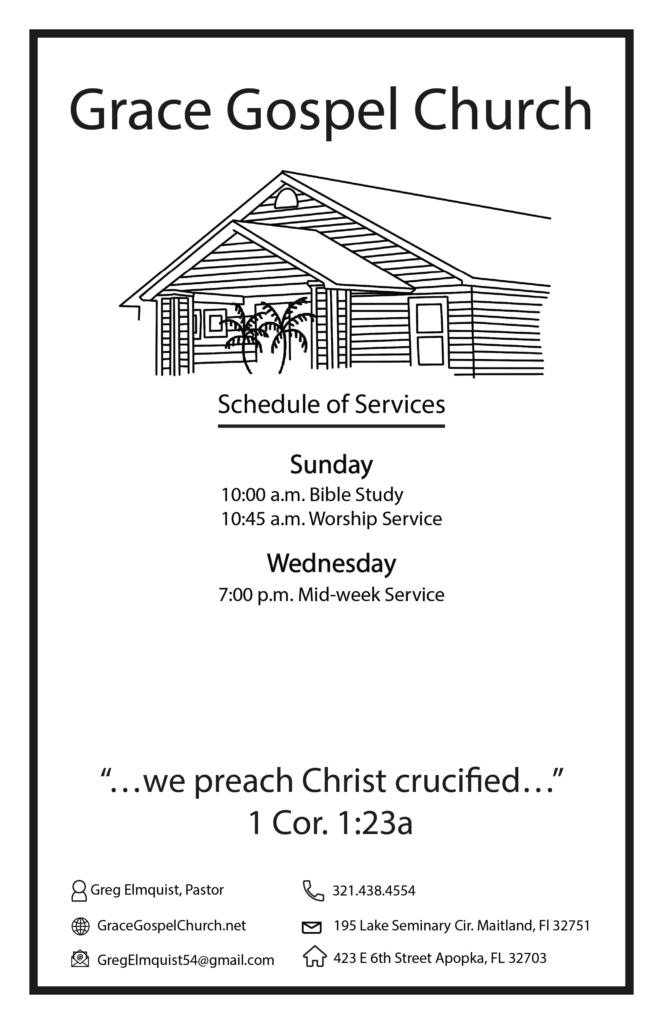 December 5, 2021
Daily Bread
Which of us has not over-indulged at a good meal and thought we would never have to eat again? Of course, we know that our bodies will quickly absorb and deplete the energy of that food so that in a little while we will be hungry again. So it is with the gospel. When the Lord is pleased to feed our souls on Christ, we may be tempted to think that will carry us all the way to glory. But, as in physical food, our flesh will soon deplete that grace and leave us in want of more of Christ. Manna, however sweet and filling, spoils the next day. How blessed it is that our Lord causes His people to continually hunger and thirst after Righteousness, that they may be filled. Lord, give us this day our daily bread.                      ~GE
____________________________________________________
The first link between my soul and Christ is not my goodness, but my badness; not my merit, but my misery; not my standing, but my falling; not my riches, but my need.  He comes to visit His people, yet not to admire their beauties, but to remove their deformities; not to reward their virtues, but to forgive their sins.                                                                ~C. H. Spurgeon
____________________________________________________
Fear God for His power, trust Him for His wisdom, love Him for His goodness, praise Him for His greatness, believe Him for His faithfulness, adore Him for His holiness.              ~Scott Richardson
____________________________________________________
A Christian is one that believes things that his reason cannot comprehend and hopes for things which neither he nor any man alive ever saw.  He believes 3 to be 1 and 1 to be 3; a Father not to be older than His Son; a Son to be equal with the Father, and one proceeding from both to be equal with both.  He believes himself to be precious in God's sight and yet loathes himself in his own sight.  He is so ashamed, that he dares not open his mouth before God, yet comes boldly to God and asks Him anything he needs.  He hath within him both flesh and spirit and yet he is not a double-minded man.  He is often led captive by the law of sin, yet it never had dominion over him.  He cannot sin, yet he can do nothing without sin.                                                 ~Francis Bacon
 Look To Christ
"Look unto me, and be ye saved, all the ends of the earth: for I am God, and there is none else." -Isaiah 45:22
I constantly tell sinners to look to Christ. Don't look to your works. Look to Christ to be everything God requires of you. Don't look at your sins. Look to Christ and His redeeming blood. Don't look to your failure. Look to Christ the successful Savior. Don't look at your weakness. Look to Christ and His strength.            ~Frank Tate
____________________________________________________
We Are One with Christ!
The Apostle Paul tells us that all who are united to the Lord Jesus Christ by faith are really and truly one with him. "We are members of his body, of his flesh, and of his bones" (Ephesians 5:30). "We are made partakers of Christ" (Hebrews 3:14). We are so really and truly one with Christ that all that he is we are made to be in him. Christ has made us so thoroughly one with himself that he has even given us his name. His name is "THE LORD OUR RIGHTEOUSNESS" (Jeremiah 23:6). And he declares that the name of his church is "The Lord our righteousness" (Jeremiah 33:16). All that he is we are by divine imputation. "Of him are ye in Christ Jesus, who of God is made unto us wisdom, and righteousness, and sanctification, and redemption" (1 Corinthians 1:30). There are no degrees of salvation, no degrees of acceptance with God, no degrees of our standing before God. By divine grace all who are united to Christ are perfectly innocent, pure, and holy in the sight of God. All that God requires, he has provided and given to all his elect in Christ                                              ~Don Fortner
____________________________________________________
"For ye are dead, and your life is hid with Christ in God. When Christ, who is our life, shall appear, then shall ye also appear with him in glory." Col. 3:3-4.
____________________________________________________
2022 GGC Bible Conference: January 14, 15 & 16th
Guest Preachers: Angus Fisher, Todd Nibert & Kevin Thacker
____________________________________________________
Anne Neal has a new number, 407.852.8205. She would love to hear from you.
                                                                                                                                                                                                                                          CALL TO WORSHIP
Our sov'reign God maintains His universal throne;
In heav'n, and earth, and hell He reigns, and makes His wonders known!
His counsels and decrees, firmer than mountains stand;
He will perform whate'er He please; and none can stay his hand!
All things His will controls; and His all-wise decree
Has fixed the destinies of all in matchless sov'reignty. —
Jacob by grace He saved, and gives no reason why;
But Esau's heart He left depraved. — And who shall dare reply?
What if the Potter takes part of a lump of clay
And for Himself a vessel makes and casts the rest away?
Who shall resist His will, or say, "What doest Thou?"
Jehovah is the Sov'reign still; and all to Him must bow!
My soul, bow and adore the Lord in all His ways;
His sov'reignty none can explore; but I will trust His grace!
"For of Him and through Him and to Him are all things:
To Whom be glory evermore! Amen! Amen! Amen!"
                                                                                                                      (Tune: "This is My Father's World" p. 39)
Nursery
            This Week 10:00 Sara             10:45 Janelle & Lauren
            Next Week 10:00 Sara            10:45 Richelle & Ruth
Clean-Up Schedule
 Week of Dec 5th       Jorge & Janelle
                                    Don & Mary Williams
                                    Ed & Susan Emrick
                                    Paul Tompkins
Week of Dec 12th       Michael & Diane
                                    Jim & Kay
                                    Norris & Kids
Birthdays
 Dec 6  Seth Hardman              Dec 6  Mary Wiginton
Dec 9  Mery Hernandez          Dec 11 Emily Dunbar