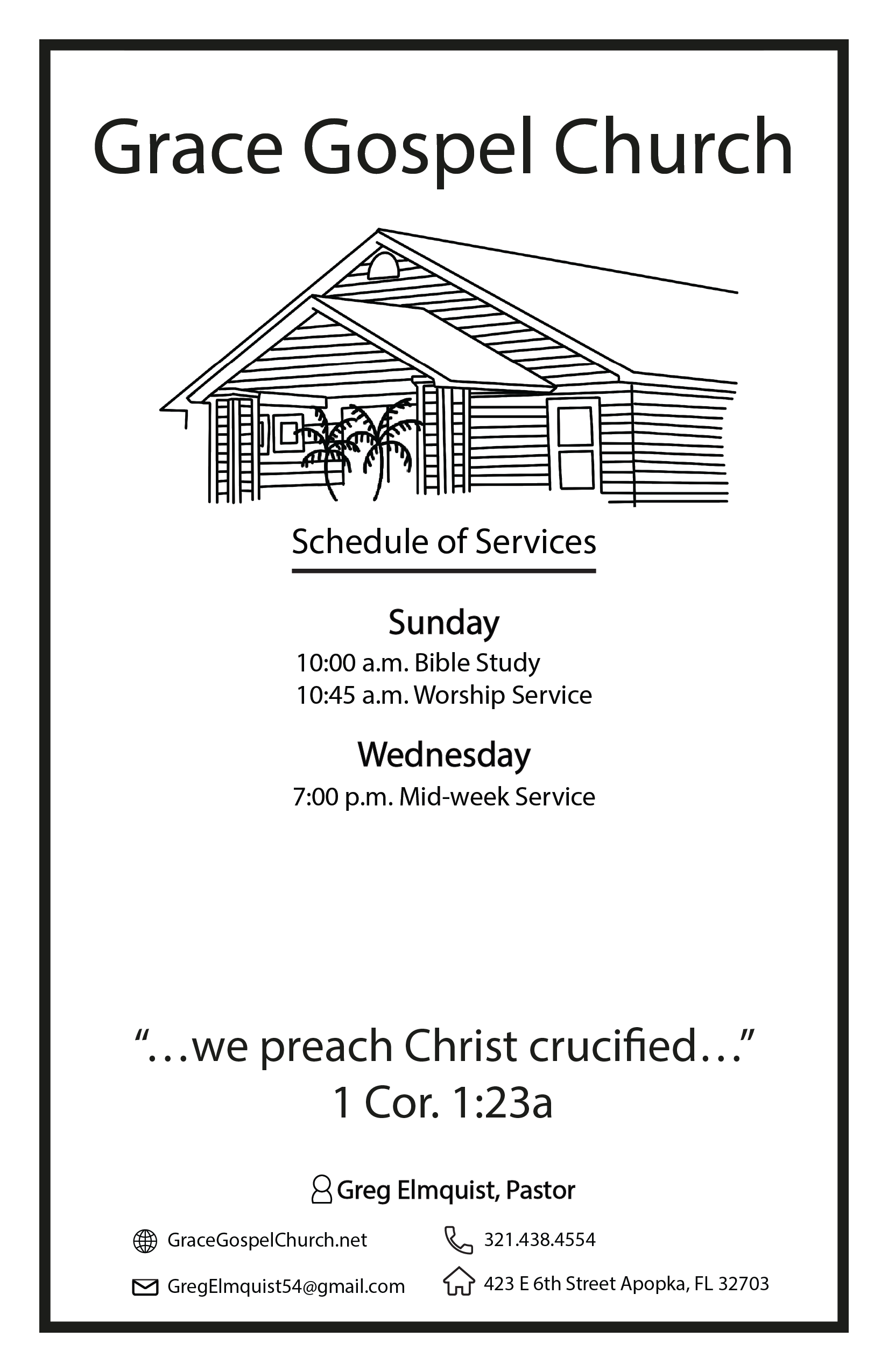 November 17, 2019
God requires an acceptable sacrifice, and God promises a reward for that sacrifice.  Jesus Christ the Lord is both the sacrifice and the reward. Truly He is all in all.                                           ~GE
___________________________________________
The sovereignty of God is the stumbling block on which thousands fall and perish; and if we go contending with God about His sovereignty it will be our eternal ruin. It is absolutely necessary that we should submit to God as an absolute sovereign, and the sovereign of our souls; as One who may have mercy on whom He will have mercy and harden whom He will.
~Jonathan Edwards
___________________________________________
The person who says, "I am saved by grace alone and it does not matter how I talk, walk, or conduct my life," is a fool and neither understands nor loves the grace of God. Our union with the Lord Jesus not only justifies and sanctifies us before the law of God and the court of heaven, but that same regenerating union implants within and imparts unto us A NEW NATURE which delights in the principles and actions of holiness.
One cannot separate the blessings of Christ from the indwelling presence of Christ. "He that LOVETH not KNOWETH not!" Learning the doctrine will not produce a new creature, but "learning Christ" will!                                          ~Henry Mahan
___________________________________________
I Have No Questions for God
I recently saw a church sign in town that said: "Come hear the questions you always wanted to ask God".  Whenever I see things like this my response is two-fold. First, I get a sick feeling in my heart and then a feeling of indignation that the things of God are regarded so glibly in modern religion.
When I saw this particular sign, I immediately thought, "I have no questions for God, but I have a plea to the Lord, my God." It is this: "Give me grace to submit to you and your providence; faith to believe you, and a heart not to complain.   ~Donnie Bell
What Do We Believe?
What do believers believe that unbelievers don't believe? First, Believers believe themselves to be sinners. All the righteous believe themselves to be unrighteous. All the unrighteous believe themselves to be righteous.  Second, Believers believe that Jesus is the Christ, the son of the living God. They believe that He could not fail and is not discouraged in His accomplished work of redemption.  They believe on Christ for all their righteousness and justification before God.  The unbeliever may honor Christ with their lips by using His proper names and titles, but in listening to their definitions it is clear that their hearts are far from Him.  In short, believers believe themselves to be great sinners, and they believe Christ to be a great savior. Unbelievers believe neither.                                                                      ~GE
__________________________________________
Grace Is Never Without Effect
Grace is not merely a doctrine but an unstoppable force of God. It is never without effect!  We are chosen by grace with the undeniable effect that we are His.  We are redeemed by grace with the certain effect that we are free.  We are called by grace with the inescapable effect that we come to Him.  We are preserved by grace with the inevitable effect that we shall be with Him forever.                                                      ~Joe Terrell
___________________________________________
All of the adjectives we use for grace like sovereign, free, and saving are inherent in the word.  When we speak of the Biblical word grace, it is always the grace of God that loves, elects, predestinates, justifies, redeems, calls, regenerates, preserves, and glorifies.  Any use of the word grace that does not comprehend all of those things is not the grace of God.  It is the word grace without the meaning of grace.             ~Todd Nibert
___________________________________________
Where God rules there are no accidents, preventable diseases, untimely deaths, stray bullets, or arrows that miss their mark; and God rules everywhere.                                          ~Don Fortner
___________________________________________
Mark Your Calendars:
Elmquist OPEN HOUSE,
Sunday, December 8th, 2:00 pm to 5:00 pm
CALL TO WORSHIP
Not all the blood of beasts
On Jewish altars slain
Can give the guilty conscience peace
Nor wash away the stain.
But Christ, the heav'nly Lamb.
Takes all our sins away,
A sacrifice of nobler name
And richer blood than they.
My faith would lay her hand
On that dear head of Thine,
While like a penitent I stand
And there confess my sin.
To our Redeemer, God,
Wisdom and pow'r belongs,
Immortal crowns of majesty
And everlasting songs.
(Tune: "Blest Be the Tie That Binds" pg. 187)
Nursery
This Week 10:00 Emily D & Grace 10:45 Diane & LG
Next Week 10:00 Bobbi & Sarah 10:45 Jen D & Ruth
Clean-Up Schedule
Week of Nov 17th       Adam & Rachael Clark
Week of Nov 24th       Logan & Emily Dunbar
Birthdays
Nov 19             Jeremy Parker
Nov 23            McKenzie Wright
Grace Gospel Church Bible Conference Dates:
January 17, 18 and 19, 2020.
Guest Preachers: Donnie Bell and Todd Nibert