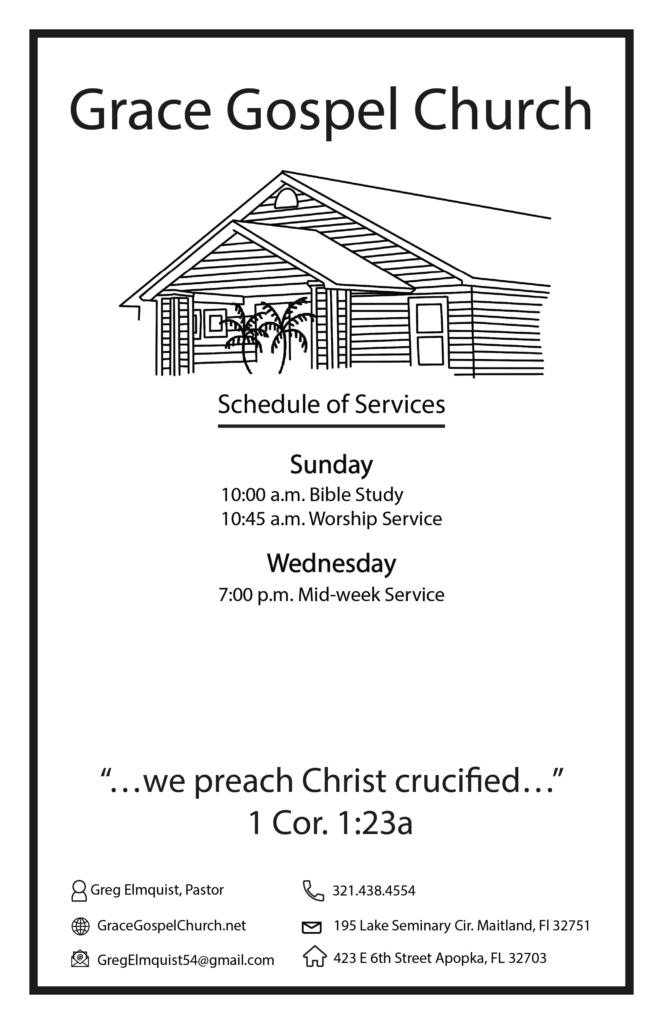 October 17, 202
Reason for Everything
Men of the world take comfort in explaining this world with theories. They have the theory of evolution to explain their existence. They have the theory of relativity to explain their environment. They have quantum theory to explain the structure of matter. Now the smartest people in the world are looking for what they call, "the theory of everything". Something that will tie it all together and make sense of everything. Child of God, you need not hang the hope of your understanding on theories, speculations, propositions, and predictions. God tells us with absolute clarity, not the theory of everything but the REASON FOR EVERYTHING. It is the Cross of our Lord Jesus Christ. Everything from; "In the beginning God…" to; "surely I come quickly", all points to what the Lord Jesus did at Mount Calvary. Let us go even further, outside of time into eternity. The Cross of the Lord Jesus Christ has always been and will always be the reason for everything. Truly, it is the crux of the matter. Why is this so? Because nowhere is God more glorified than in the sovereign, substitutionary, successful salvation of His people. Yes, it is all to the praise of the glory of His grace, wherein He hath made us accepted in the Beloved. Eph. 1:6.                                  ~GE
____________________________________________________
Christ Is All and In All
Colossians 3:11
There is only one thing that matters in our temporal life on this earth, and that one thing is a Person - Christ Jesus our Lord. In the end, everything that we have accomplished will turn out to be emptiness, and everything that we have accumulated will vanish away. But to leave this world holding on to Christ Himself, is to leave this world holding on to the fullness of eternity. In that day, everything will be nothing, and Christ will be ALL! Lord, teach us to cling to the one thing needful.                           ~Gabe Stalnaker
____________________________________________________
If my understanding of any doctrine of the Scripture does not cause me to love and appreciate Christ more, I do not really have an understanding of that doctrine, no matter how sound my defining of that doctrine may seem to be.                           ~Todd Nibert
Salvation In a Look
Will you listen to me as I tell you one more time to look to Christ? Salvation for sinners is to be had in a look of faith. When I say look to Christ, I mean look to Christ in faith, believing that Christ is all it takes to save your sinful soul. Look to the man Christ Jesus as your only obedience to the law. Look to Christ crucified as the only sacrifice it takes to put your sin away. Look to Christ's death as your death to sin and the law. Look to the risen Christ as the evidence of your justification. Look to the returning Christ as your coming King.                                                                 ~Frank Tate
____________________________________________________
Why? How? When?
It is not until God reveals His sovereign character that these three questions will always be answered in a way that gives the believer true peace, comfort and rest. Here are the final answers to every question that begins with "Why? How? When?
WHY? "Even so Father: it seemed good in thy sight." (Matthew 11:26, Luke 10:21)
HOW? "According to the purpose of him who worketh all things after the counsel of his own will." (Ephesians 1:11)
WHEN? "But when it pleased God." "Until the time appointed." (Galatians 1:15, Galatians 4:2)
I am so thankful that our God is in the heavens doing whatsoever He has pleased. Remember, God doesn't do something because it is right, it is right because God does it. DLE
____________________________________________________
TWENTY-FIFTH ANNIVERSARY
November 10, 1996, Our Lord led a few of us to meet for worship the very first time. That was 25 years ago next month. It seems appropriate that we should celebrate this day as a testimony to our Lord's mercy and faithfulness. We are planning a special catered lunch after services Sunday, November 14. It is important that we know how many will be there. Please RSVP by text to Jennifer Meyers at 407.451.9830.                                                           ~GE
                                                                                                                              CALL TO WORSHIP
Great Father of glory, how rich is Thy grace!
What wonderful love is displayed in Thy face!
In Jesus Thy image, with brightness we view
With hope to be formed in that likeness anew.
Oh, wonder of wonders! Astonished I gaze
To see in a manger, the Ancient of Days!
From sin to release us, that yoke so long worn
My God, my Creator, of woman was born!
For unworthy sinners, my Lord bowed His head
For unworthy sinners, He suffered and bled
My spirit rejoices; the work is all done!
My soul is redeemed, my salvation is won!
Great Father of glory, how rich is Thy grace!
What wonderful love is displayed in Thy face!
In Him our Beloved, we're washed in His blood
With confidence come to the throne of our God.
(Tune: "How Firm a Foundation" p. 268)
Nursery
            This Week 10:00 Emily Dunbar         10:45 Rachel Waesche  
            Next Week 10:00 Sara Fancher          10:45 Laura Grace
Clean-Up Schedule
 Week of Oct 17th       John & Jennifer, LG
                                    Brian & Jill
                                    Jeff
 Week of Oct 24th       Ricardo & Gina
                                    Reynaldo & Laura
                                    Hugo & Zobi
Birthdays
Oct 18   Michael Etheridge    Oct 19   Saylor Allen
Oct 19   Chris Waesche          Oct 23   Deanna Horton