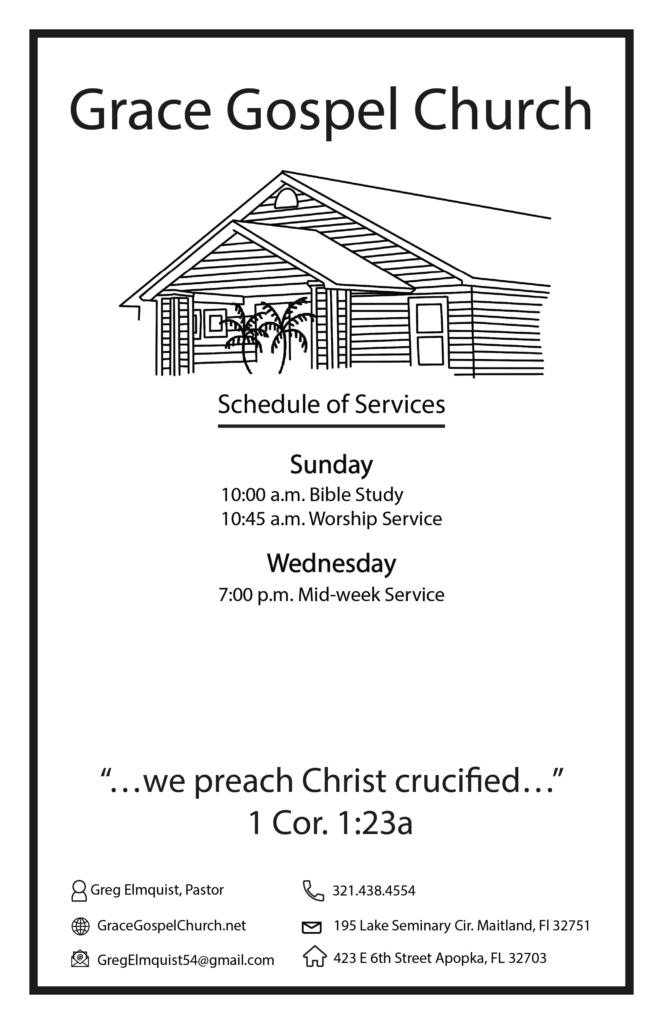 March 19, 2023
"Fear not Abram: I am thy shield, and thy exceeding great reward." Gen. 15:1
All the blessings of God come in and with the Blesser Himself. Oh, for the grace to seek His face. If He is pleased to cause His face to shine upon us, exceeding will be our reward. When seeking His hand to relieve the thorn in our flesh, let us be content with; "my grace is sufficient for thee".             ~GE
_______________________________________________________________________________
We may be tempted, in our very limited understanding, to think of heaven as an improved version of this life. Perish the thought. Heaven will be nothing like this world. He will make all things new. Truly, eye has not seen, nor has ear heard, nor has it entered into the heart of man the things that He has prepared for them that love Him. When caught up to paradise, Paul heard words that were "unspeakable". There are no words in any language among men adequate to describe heaven. When we see Christ in the fulness of His glory, the Lord will give us a heavenly language to praise Him as we ought. "For now we see through a glass, darkly; but then face to face…" I Cor. 13:12.                    ~GE
_______________________________________________________________________________
May we know that it is not only for us to be safe in Him but separate to Him and satisfied with Him until that day when we shall see Him as He is, and be like Him and with Him forevermore.         ~Scott Richardson
_______________________________________________________________________________
The lie from the Accuser of the Brethren is not that we have transgressed God's law. The lie is that we can fix it.         ~GE
_______________________________________________________________________________
UPCOMING BIBLE CONFERENCES
March 24-26     Hurricane Road Grace Church    Ashland, KY
April 7-9           Katy Baptist Church                    Fairmont, WV
May 5-7            Bethel Baptist Church                  Spring Lake, NC
May 19-21        Oley Grace Church                      Oley, PA
_______________________________________________________________________________ 
"I was glad when they said unto me, Let us go into the house of the LORD." Ps. 122:1.
Pray for Us!
Brethren, pray for us" (1 Thess. 5:25).
Pray for THOSE WHO MINISTER THE WORD! The work of the ministry of the Gospel is so important and you have such a concern in it that you ought to be moved to pray that God will give the pastor and the elders His Word for the church. If the preacher is blessed, the people will be blessed. If he is not anointed by the Spirit, the people will suffer. I trust," Paul said, that as a minister of the gospel I am faithfully preaching the Word of God without regard to the favors or frowns of men, as a good steward of the grace of God" (Acts 20:25-27). Brethren, pray for us! We are not
 sufficient for these things. Christ did not come to make salvation possible for as many people as might someday decide to accept him as their personal savior. The Lord Jesus Christ came into the world to make salvation CERTAIN for all those the Father gave Him in the covenant of grace. If this is not so, it is not possible for anyone to be saved.                   ~Henry Mahan
_______________________________________________________________________________
That poor professor who does not walk before the Lord in the spirit of obedience entertains a false hope; yet on the other hand, the very moment a man begins to look to his own obedience as any part of his eternal hope, he has "fallen from grace."        ~Maurice Montgomery
_______________________________________________________________________________
Is Salvation a Choice?
Yes, salvation is a choice.  Salvation is the choice of God.  "For He saith to Moses, I will have mercy on whom I will have mercy, and I will have compassion on whom I will have compassion. So then it is not of him that willeth, nor of him that runneth, but of God that sheweth mercy" (Romans 9:15-16). God the Father elected a people who He would save by the obedience and sacrifice of His Son.  God the Son came in the flesh to willingly suffer and die to put the sin of His people away.  God the Holy Spirit moves when and where He will to give life and faith to God's elect through the preaching of the Gospel.  Salvation is all by the will (the choosing), the doing, and the application of God.            ~Tom Harding
CALL TO WORSHIP
I was lost and could not see, What my sin had done to me.
But the Spirit made me know, Christ could pay the debt I owe.
Everything I'll ever need, Is in Christ who died for me.
When I lean upon His breast, When I learn in Him to rest,
Oh what joy then fills my heart, Christ and I shall never part.
Everything I'll ever need, Is in Christ who died for me.
Righteousness and peace divine, Christ earned for me and made mine.
To my Savior I will cling. All His praises I will sing.
Everything I'll ever need, Is in Christ who died for me.
When I on my deathbed lie, When I leave here with a sigh;
On my Savior I'll depend, By His grace I will ascend.
Christ for me a place prepared. None with Him can be compared.
Pastor Frank Tate
(Tune: "Rock of Ages" p. 126)
Nursery
This Week 10:00 Diane          10:45 Ruth & Grace
Next Week 10:00 Zobi           10:45 Renae & LG
Clean-Up Schedule
Week of Mar 19th      Tom & Cindy
                                    Don & Mary Williams
                                    Enrique Avila
                                    Paul Tompkins
 Week of Mar 26th     Michael & Diane
                                    Greg & Tricia
                                    Norris & Kids
Birthdays       
Mar 19 John Hudson              Mar 24 Ranen Waesche