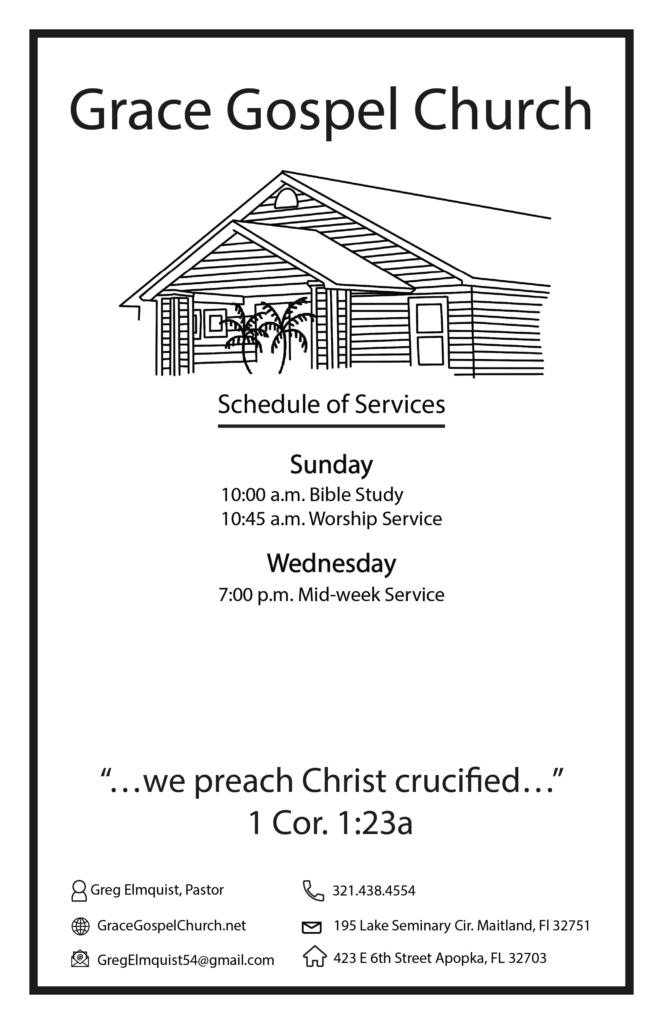 January 23, 2022
"We will not have this man to reign over us" Lk. 19:14
But He does, whether men want Him to or not. Christ Jesus has been made Lord over the living and the dead. He reigns sovereign over the armies of heaven and ALL the inhabitants of the earth. Most of His subjects are resentful and rebellious servants. In their resistance, they do not know that everything they do is serving His sovereign will and purpose. Unless the Lord changes their hearts, they will know nothing but His wrath and justice for all eternity. Others, by His grace, are willing and loving servants. They bow to Him joyfully. They worship Him humbly. They serve Him gladly. They will be made like Him, sing His praises, and glory in Him for all eternity.  Oh Lord Jesus, make us willing servants, in the day of thy power.                                                                           ~GE
____________________________________________________
The Real Problem
The gospel puts God on the throne and man in the dirt.  It declares Christ as absolutely sovereign and gives to him all the glory in salvation.  When men object to a particular doctrine like total depravity, unconditional election, particular redemption, irresistible grace, or the preservation and perseverance of all Gods elect, the real problem is their unwillingness to bow to a Sovereign Omnipotent God.  When a sinner is brought to believe that Jesus Christ truly is Lord, they glory in all these precious doctrines.  They rejoice that He is on His throne and cannot fail to accomplish the salvation of his people. They rest all the hope of their salvation in the person and power of their reigning King.                                                                                         ~GE
____________________________________________________
Religion is to know biblical facts; life is to know God (I John 5:20). Religion is to know what I believe; life is to know Whom I believe (II Timothy 1:12). Religion is to be baptized into the church; Life is to be baptized into Christ (Romans 6:3). Religion is to be reformed, life is to be regenerated (John 3:3). Religion is to be a new convert; life is to be a new creature in Christ (II Corinthians 5:17). A man was asked, "And what is your religious persuasion?" He replied, "I am persuaded that nothing can separate me from the love of God which is in Christ Jesus our Lord" (Romans 8:38-39).                                                                                ~Henry Mahan
"Come, see a man, which told me all things that ever I did: is not this the Christ?" (John. 4:29) The woman who spoke these words had come to the well for nothing more than regular water and surely had no thought of her eternal soul. But the Lord, who providentially was there, obviously worked a powerful work of grace in her heart. He revealed that He knew who and what she was...a sinner! And being truly stirred in her heart by His powerful and gracious revelation, she went back into the city and admonished the men there to come see a man that had done something for her...exposed her need of Him..."is not this the Christ?" was her plea. If the Lord has done something for us, let us be unashamedly inviting others to come hear the message of the Christ that we worship. The Lord may be pleased to call one of them out of the darkness of sin and unbelief.       ~Marvin Stalnaker
____________________________________________________
God Will Take Account of All Your Works
"all have sinned, and come short of the glory of God;"
(Romans 3:23)
     If anyone reading this is working in order to be saved be sure to understand, God will take account of all your works. That is right. In the great day of judgment, God will take account of all your works, whether good or evil, as sin. God will account all man's works for salvation as coming "short of the glory of God." There is one whose works God is well-pleased with, Christ Jesus his Son. Sinners are "justified freely by his grace through the redemption that is in Christ Jesus. Who God hath set forth to be a propitiation through faith in his blood." (Romans 3:22-25) All who are attempting to work for salvation are attempting to justify themselves from their sins by the law of Moses. Please listen to God! "By [Christ] all that believe are justified from all things, from which ye could not be justified by the law of Moses" (Acts 13:39). Salvation is believing Christ! May God give you grace to do so today. Right now you're conscience is guilty at the thought of having not done enough? Then you will have the sweet rest and peace of conscience that only Christ can give knowing "there is no more offering for sin." [Amen!]                    ~Chris Cunningham
____________________________________________________
"Rejoice in the Lord, O ye righteous: for praise is comely (beautiful) for the upright." Ps. 33:1
CALL TO WORSHIP
To Him who found us dead in sin
And planted holy life within
To Him that taught our feet the way
From endless night to endless day.
To Him that wrought our righteousness
And sanctified us by His grace
To Him that brought us back to God
Through the red sea of His own blood.
To Him who suffered on the tree
Blessings, and praise, and glory be
To cleanse from every sinful stain
"Worthy the Lamb, for He was slain."
To Him that sits upon the throne
The great eternal Three-In-One
To Him let saints and angels raise
An everlasting song of praise!
(Tune: "Doxology")
Nursery
            This Week 10:00 Sarah                   10:45 Jen D & Emily D.
            Next Week 10:00 Lauren                10:45 Diane & Jane
Clean-Up Schedule
 Week of Jan 23rd      Ricardo & Gina
                                    Reynaldo & Laura
                                    Hugo & Zobi
 Week of Jan 30th      John & Jennifer
                                    Jeff & Megan
                                    Jeff
                                    LG      
Birthdays
 Jan 23  David Murray